Recycling-oriented agriculture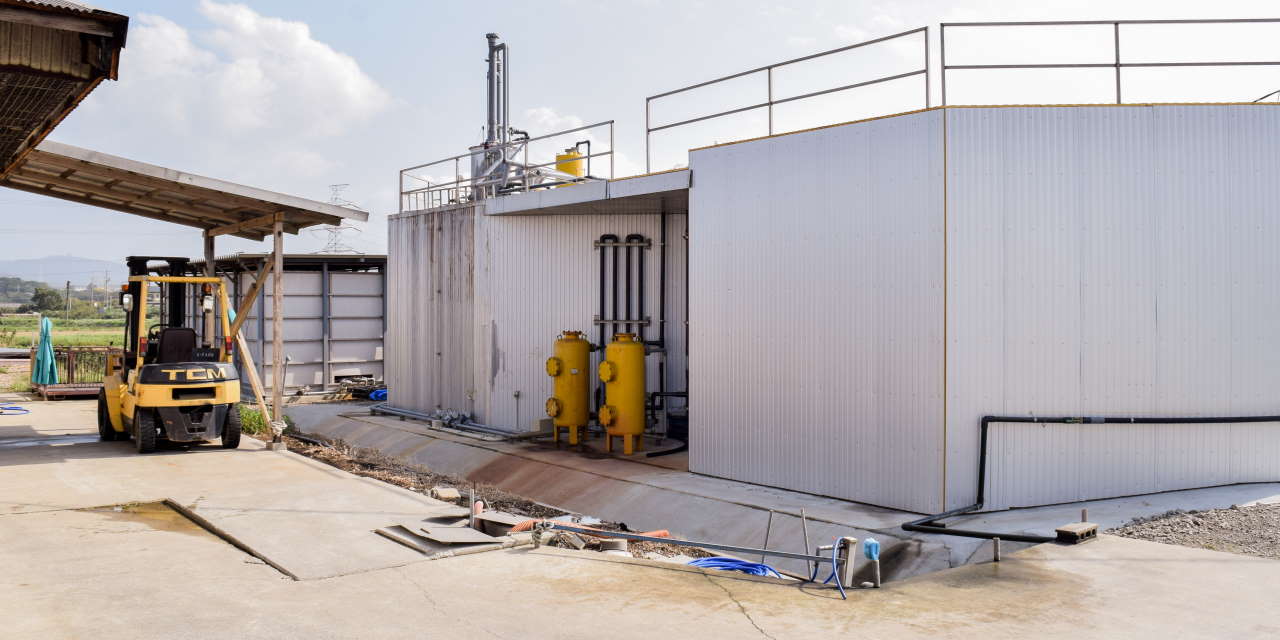 "Recycling-based agriculture" aiming for life connected to the next generation

In the past, japanese farmers had pigs as "livestock". It is said that pigs were allowed to eat the remains of dinner from the home and some of the harvested vegetables and grains. The pig's manure became fat of the soil, and the larger pig was cherished.

Times have changed, and the shape of "livestock" has also changed. G Farm aims to realize "recycling-based agriculture" for the next generation of life, which will continue to be the generation of our grandchildren's grandchildren.
"Biomass" is an organic energy resource produced from organisms such as plants and animals.
G Farm generates electricity from gas generated by methane fermentation of manure discharged by pigs once in a large tank. Once generated, the electricity is sold to an electric company and is part of the electricity used in daily life.
The manure that finishes the role of power generation is properly treated in a septic tank, matured, and turned into nutrition such as rice and vegetables as an organic fertilizer.




Tropical fruit tree cultivation
Tahara city is warm all year long and has valuable production area characteristics with sea and mountains. By making use of these characteristics, we are also focusing on the realization of agriculture, including tropical fruit trees, which rely a lot on imports in Japan. In this fruit tree cultivation, we operate a test greenhouse using the residual heat generated when moving turbines by biomass power generation, and conduct every year from seedling cultivation to crop research. In addition, we are using organic fertilizers by looking at the condition of the soil, and we are going to realize a wide range of possibilities for pig farms.




This page has been automatically translated. Please note that it may differ from the original.