Tahara Pork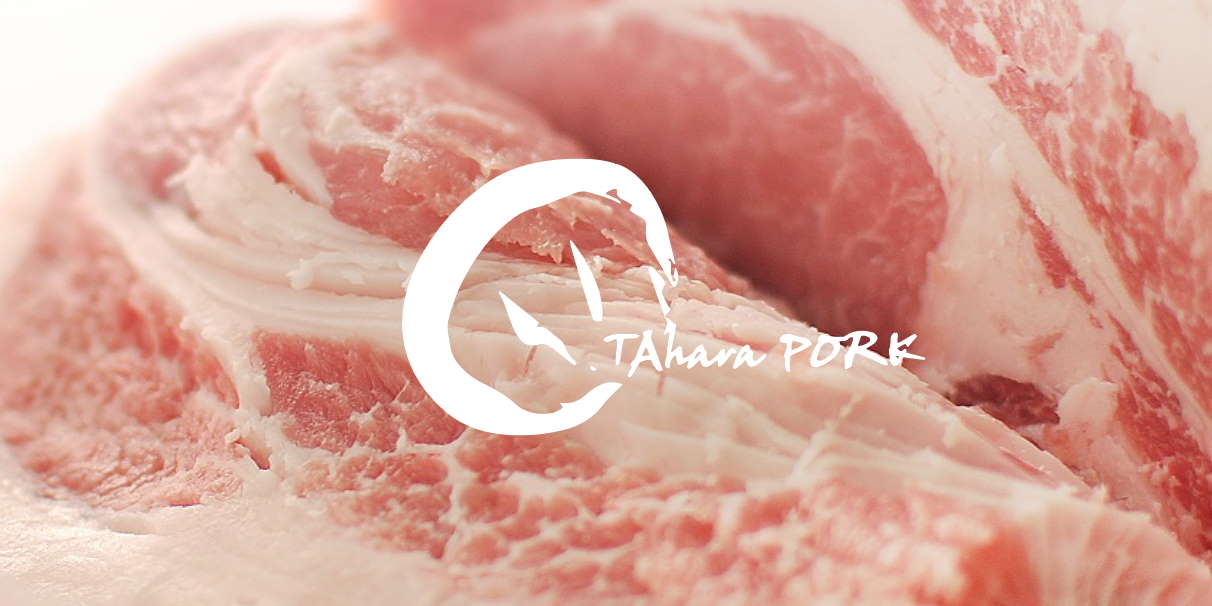 01. Local varieties
In π water

Tahara pork is a sanmoto pork that combines excellent varieties from aichi prefecture. While breeding and improved varieties overseas in search of production efficiency have become the mainstream of the recent pig industry, "Tahara Pork" carefully nurtures local varieties in order to prevent diseases and grow them healthy in a familiar climate.

In addition, in the drinking water, "high-quality groundwater π(Pie)Water" is given. By doing so, water is drained to every corner of the cell, and a juicy meat quality that does not pasapasa is born.

02. It's good for the environment and for pigs.
Smoothies of potato, wheat and rice

Pig feed is generally formulated feed using corn from feed manufacturers as the main raw material, but Tahara pork is a unique blend of food by-products made from potatoes, wheat, rice, etc. using a special machine to provide liquid feed like smoothies.
The formulation can be adjusted according to the growth of pigs, giving good digestion and absorption feed throughout the year. In addition, the company also wants to reduce food loss by giving food byproducts from domestic food factories as feed for pigs.
There are many difficult parts to make food according to the situation every day while looking at the season, the weather, and the growth of pigs, but I feel that it is of great significance as a pig farming business.


03. For safety and deliciousness
Thorough hygiene and environmental management

In order to prevent the occurrence of pathogens, activated carbon was buried in the basement of the rest house. Before and after entering the building, we always take care of pathogens, such as always trying to disinfect them.
In addition, temperature, humidity, and ventilation are computer-controlled, and the inside of the building is always at an appropriate temperature.
The pork of Tahara pork is always brought up with love to the people of the farm so as not to stress in a clean environment, healthy, and comfortable environment.

This page has been automatically translated. Please note that it may differ from the original content.