Tahara Pork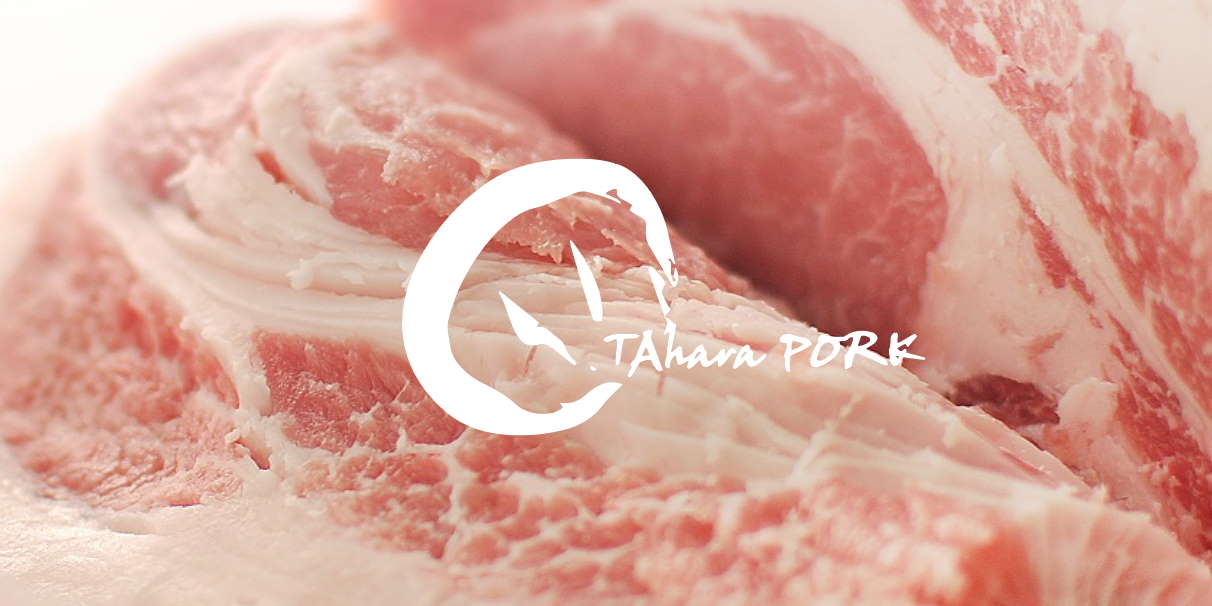 01. Local varieties
In π water

田原ポークになる豚は、地元・愛知県のすぐれた品種をかけあわせた三元豚です。生産効率を求め海外で育種改良された品種が昨今の養豚業界の主流となってきている中で、「田原ポーク」は病気の予防、そして馴染みのある風土で健康的に育てるためにも、地元の品種をじっくりと育てます。



In addition, in the drinking water, "high-quality groundwater π(Pie)Water" is given. By doing so, water is drained to every corner of the cell, and a juicy meat quality that does not pasapasa is born.

02. It's good for the environment and for pigs.
Smoothies of potato, wheat and rice

Pig feed is generally formulated feed using corn from feed manufacturers as the main raw material, but Tahara pork is a unique blend of food by-products made from potatoes, wheat, rice, etc. using a special machine to provide liquid feed like smoothies.


豚の成長に合わせ配合を調整することができ、一年を通して消化吸収の良いエサを与えることができます。また国内の食品工場から出た食品副産物を豚の飼料として与えることで、フードロスの減少に繋がればという思いも込められています。


There are many difficult parts to make food according to the situation every day while looking at the season, the weather, and the growth of pigs, but I feel that it is of great significance as a pig farming business.


03. For safety and deliciousness


徹底した衛生・環境管理を



In order to prevent the occurrence of pathogens, activated carbon was buried in the basement of the rest house. Before and after entering the building, we always take care of pathogens, such as always trying to disinfect them.
In addition, temperature, humidity, and ventilation are computer-controlled, and the inside of the building is always at an appropriate temperature.
The pork of Tahara pork is always brought up with love to the people of the farm so as not to stress in a clean environment, healthy, and comfortable environment.

This page has been automatically translated. Please note that it may differ from the original.